Yet exactly 7 days to the Ironman Zurich, my first and as irrevocable statement also my last long distance race; the reasons well known.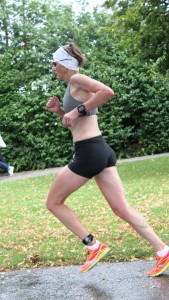 Therefore, as passionate athlete, I enjoyed the last weeks of training after the race in Heilbronn to the utmost. The scope was with 18-20h (pure) training per week ambitious but doable. Though, on top, the much more important regeneration in form of much sleep, daily stretching, compex and heathy food. It's the mental approach that counts J As an example: one Sunday morning at 7am on the bike for 6 hours or 150km with an adjacent run of further 45 minutes. Or, Thursday morning 5.20Uhr for 25 * 1000m tempo run, with a of 2:07h or 28km. Or 4 * 1000m swim; progressive of course. Or, or, or. There are countless examples of great workouts that went well, if not super.
This and next week the so-called taper is called for, which means that the quantitative magnitudes are almost radically scaled back (to approximately 8-10h), but the quality (intensity) is maintained. Since your body is used to "work" and suddenly nothing much happens any longer you will get to feel that effect enormous. Fatigue, exhaustion and mild depressive moods are spreading. But this is normal, you just have to know and, especially, allow it!
Therefore, the Bavaria Run in Munich over 10km as "competition before the competition" was much suitable. Last year I was here with my former local running group as "Pacer" at the start; this year I tried to tackle the distance by myself J The conditions for a fast time were still so o.k. From previous rain the asphalt wet and slippery, little wind and the route through the Olypark contributed with around 100 meters to a challenging course. Since I am working on a long distance Triathlon race, a finishing time of 40min would have been ambitious, yet desired J Right at the start I was in the lead, which I could gradually expand and so I finished after 40.10min with a 5 minute lead as the overall winner and 6th man J Very satisfied. Results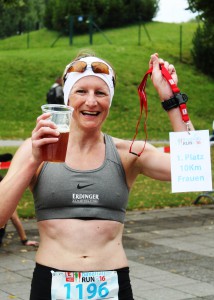 And now: Still 7 times to sleep and then finally Yippiehhhhhh !!