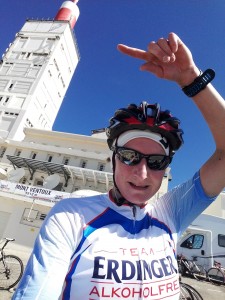 Some time ago, I had mentioned that 2017 I am doing less competitions, for more other great things to make. Life is just too short to do just one thing!
June was all about cycling; as the highlight of today my self-designed Tour de Provence (16-24.06), rounded off with two days in the Swiss mountains. In summary in 8 cycling days, 47,5 hours, 1.024k and 14.420 high meters
Today, little text, but many pictures J The album will be update as I ride along 😉
Outlook for the coming weeks:
I said yes "less" competitions 😉 In the near future, I will of course be back at the starting line. You will hear from me. I am ready!